LOL haven't blogged for so many days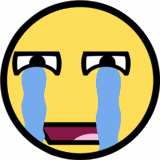 LAZINESS IS A DISEASE!!!

But whatever hey baby at least i'm back.

So today is the last day of 2010.. And honestly I don't know what to say.
Ever since [randomagewhichidontremember] time started to fly so fast..
And then every year tends to pass like a lightning.

ANYWHO!!

Nothing much happened honestly.

Like.. My family looking through christmas decorations after christmas?

.
.
.

THEN THERE WAS THIS ONE DAY OF CHURCH CAMP I WENT FOR!
(and obv i regret cus i normally dislike attending camps but okay honestly its so fun WHY DIDNT I SIGN UP???)
Y I SO DUMB??
So like honestly I am going for a cruise soon and r very bz, so I'll let pictures do the talking.
Anyway readers always suck cus all they do is see the pictures and not read my words ;_; lolfml
"MY DRINK.. MM"
"Watch out or i'm gonna.."
"HEY BABY"
"I liek diz jacket"
"Shitdamn how the heck do i remember 50 words in 5 seconds"
"BABY!! YOU CAN DO IT!"
"u haz no more time go back"
"i'll spin u liek a teddybear baby"
...
MY SEXY HAIR?
"zzzzzzzzzzzzzzzz"
"ur only a rich lad if u haz money on ya crotch"
"MR PINK IN THE HOUSE!!"
"baby dont leave me"
"eat me up"
"ALL MINE!"
haha omg this blog post is so boring
i hope your face wasn't like

all the way.

man that day was hella tiring, next day i hung out with jing lol
that'd be in the next post..
u know how people like to post tumblr pics at the start or end of the blogpost?
i'm learning.
sharing what happens if you offend me.
btw, describe me in three words!
CLICK HERE