YO SEXY PEEPS.
So yeah, the exams are here or is coming to many students and lotsa lotsa peeps will get stressed, yesno.
So I bring to you..
The Ultimate Way To Destress 101
IN ONE WORD.
SHOPPING.
AKEKEKEKEKEKKEKEKEKEKEKEKEKEKEKEKE
(brought to you by stress-free people who never had stress even though they destressed)
and that's what Natalie and I did, today!

We are like idk.. makeup addicts or something.
(but you just never see us going out with makeup LOL don't ask me why i think it's just weird)
Went into Watsons for THREE times, and Guardian TWICE.

I bet they love us

SO here's what we bought... (PS I HOPE MY MUM DOESNT SEE THIS)
Lip Smackers Lip Gloss- Vanilla Coca Cola
$7.90 (wth i bought this for her i feel so bankrupt LOL)
ANDANDAND
Lip Smackers Coca Cola Rolly, Lip Gloss and Lip Balm!
15.90 LOL FML

But meh all for me akekekeke

Random silkygirl two colour palette: $9.90
Maybelline Fruits Jelly(?!) - $6.90
WTH THERE WAS A TWO FOR $9.90 OFFER FOR THE FRUITS JELLY LAST WEEK
AND P.S: I BOUGHT THESE TWO FOR HER UH HUH

Why am I so kind?!
Lol I'll start posting what I bought.. Anyways.
B&C Lash Sculpture Mascara : $24.90
HAHA WTH SO EX I WANNA CRY BUT HEY BEAUTYQQ RECOMMENDED IT
Honestly I thought it'd be cheaper on sasa.com but they didn't even sell it.

Angel Wing Ring(digging Nat's nose) : $3.90
AKEKEKE

duh smex no
SMILEY FACE RING! $2.90
LOL Natalie's posing for it cus she doesnt know how to focus on the ring.
+ IT BROKE THAT'S WHY NO ONE'S WEARING IT. IT BROKE CUS I DROPPED IT ON THE FLOOR.
WAD DUH CHOCOLATEFUDGEPIE?!

It's $2.90. What can I expect.
... More.
So here's all the Lip Smackers Coca Cola we've got.
u duh jealuz no, dun deny.

And that's all we bought!
Oh p.s: The black pen thingo is Maybelline Unstoppable Eyeliner.
$9.90. Natalie bought it for me.
She was meant to buy for me the Kate one but it was SOLD OUT.

OH AND YEAH WE GOT ANIMAL RUBBER BANDS. AS YOU CAN SEE.
GLOW IN THE DARK ONES!
Well anyways now Natalie is back home studying..
And I'm..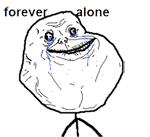 Well anyways, at the end of the day, check our faces out yo.
WE SO DUH HAPPY
HOPE THIS HELPED.
And yes, I live next to the shopping mall and I saved up my money to shop.
LOLJK ACTUALLY I JUST SPENT ALL MY LUNCH MONEY FOR THE WEEK AWAY
HAH.... hah.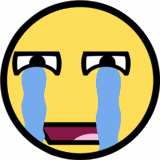 OHSHIT.
wish me luck for tomorrow's literature exams, gonna be tested on a book i hardly read LOL.
+heather u suck