and for some i bet you never knew

1. ULZZANG-A-HOLIC
Ulzzang is read as ul-jjang fyi, not ahll-zang LOL~
It simply stands for best face in korean :D
Aka pretty people~! In pretty clothes! Legit.
Don't deny they ain't cute!
2. GYARU-A-HOLIC

IRRESISTIBLE MUCH? They have awesome style and they look soooo good <3~!
im not a big fan of gyaruos tho :P
they look weird loool
3. TINYCHAT-A-HOLIC
obviously. haven't been tinychatting these days though.
life so sad muchhh

too many pics, imma just show one (y)
4. EAT-A-HOLIC
ITS NATURE.
ITS HUMANE.
I CAN'T HELP IT.

P.S: I HAD PRAWN NOODLES + CHILLI PADI TODAY =OHJOY!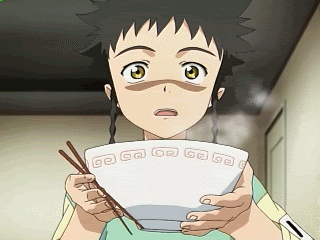 5. CAMWHORE-O-HOLIC
Kay i know im not pretty but i have a folder in my computer named "zi lian", aka self obsession.
Birdy calls hers "Inner ego". (y)
Trust me I have at least 50 pictures of myself. And why I don't wanna take pictures with you on my webcam?
Because I'm afraid you'll see them.

pml must i show you a pic?
HAH CELLOPHANE'D IT YOU CANT SEE IT THAT CLEAR NAO HURHUR
lol i hate this -holic, bigfatsecret revealed
6. SLEEP-A-HOLIC
lool srs
i dont wanna be one!!!

i cant think of anything else right now cus im soooo boring (y)
thanks for reading~