So like.. I bleached my hair..
And I look like maybe monkey king as you can see from above.. or some ah lian (gangster)
/couldn't find a pic for it but
beeeeh D:
So like, I used Palty Gold Brown Bleach..
And why? Cus Tsubasa looked hot there.

DON'T YOU AGREEEEEEEEEEEEE?
ok wth at my gay reason..
in the end, you'll have to somehow survive with my gay hairdo.
LOOOOOOOOOOOOOOOOOOOOOL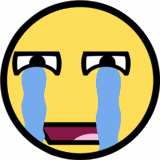 jk buy me a black wig nooow omg