fmlsolike. my comp crashed. literally.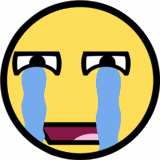 THE INTERNET NO LONGER WORKS!!
so i've been hogging the laptops of everybody i can get.. mostly my dad and then my sis, or even my cousin
maaaan, i dont think i can survive with a laptop of my own

anyways if you guys are awesome enough you would know i am stranded in perth.
dying of boredom.
i've done quite some stuff here really, let's say..
meeting chibi and pocoyo!
fyi i know some of you guys are like WHO THE HELL ARE THEM, but well they are just..
a buncha friends i met from the soompi tinychat.
SAY HIIII!!
we had tonsa yummy food that day.. like uh..
Pork Chop Rice which I forgot to take a picture before i ate it..
Too yummy, really.
Kim and Wilson had pho!
and my sis had this.. noodlething i dont even know man

And we shared this.. thing..
DOESNT IT LOOK GOOD?
IT IS GOOD!!
and baskin robbins fufufu

and to shorten the day's story, we went on tinychat played card games the end. LOL.
besides that, i've been celebrating birthdays!
this includes kidnapping the birthday boy..
putting a little bit of make up on him - flour, totally eco-friendly
playing a game of captain's ball in the dark identifying ourselves with lightsticks
(P.S: I KNOW U DONT SEE MUCH. LOL)
dressing up the birthday boy
and BLOW DUH CANDLES!!!
Happy 21st!
anyway, as i said i really do die of boredom, but sometimes to prevent that..
I go hippie and support world peace
Put my head/hand outside the car window to camwhore
Lie down and fiddle with people's phones
Or simply whip my hair back and forth.
I've had a buncha yummy food, too lazy to actually post all of them, you can stalk my facebook.
But of course, for now that's life here for me.
TATA.