MERRY CHRISTMAS EVERYBODY!
(saying this when christmas ends in ten monutes and when i'm done christmas will be over and we welcome boxing day LOL but it's okay if we go by central time yeah)
Anyway since I haven't been blogging for so long I shall blog about life five events in a row, because i am THAT amazing.

LET'S START!
So the other day my family met up with Uncle Janson's family (Family Friend) for dinner..
Before they left for Japan and Hong Kong for holidays that is.

-JEALOUS-
And one comment for the choice of restaurant is: EXPENSIVE!
EXPENSIVE EXPENSIVE EXPENSIVE!!
The cheapest main course is like about
50 dollars
ok, don't play play.
And if you are the slight bit curious of where we went, it is
LAWRY'S
. (

not recommended)
I guess it's.. pretty fanciful.
A nice scenery of orchard too?
AND LAST BUT NOT LEAST (EXPENSIVE) YUMMY FOOD

SALAD APPETISERRRR
What's so fancy about this salad is they prepare it while turning the bowl in which you cannot take a clear image without a superawesomecamera or flash.
LIKE THIS!!
Then,
My mum's. It's prepared really well. Like THIS.
In front of our table, that is.

Then there's Samuel's..
NUGGETSSS
Auntie's Samantha's fish. She doesn't really like meat. LE SIGH
Michael (Honestly I had to check his name spelling on facebook before this)'s beef.. I think jiejie and some others had the same dish too?

AND!
My lobster that tasted awesome (and price is supposedly awesome i'm guessing

It's just like three prawns that has more taste and yeah... that's... actually about it..

-is dozing off from sleepiness-
OK CONTINUE
We had desserts and like the cheapest thing is like brownie for 11+ dollars?
It's not that big though it was good but WHAT?? SO EXPENSIVE? (But it was good and I forgot to take a picture before eating it)
And the priciest one is like 30+ dollars.

By then everyone were tired sleepy and full, so I guess that's why Samuel fell asleep and we managed to put a santa hat on him.
SUCCESS!
Then we all started taking out our cameras and snapped..
Michael got to be our trusted model.
Cept of course the light was too dark and we didn't get a single good decent shot there.
/facepalm
BUT HEY I HAVE THIS
WIN
and this.

how cute
AND that pretty much rounds it up.
Then the other day I was so bored then invited min and jing over to my house..
For no.. exact.. reason..

fail
I'll speak truth. DON'T COME TO ME, AND DON'T COME TO MY HOUSE.
MY ENTERTAINING SUCKS ESPECIALLY WHEN I HAVE THE LAPTOP WITH ME.
http://www.blogger.com/post-create.g?blogID=7027783079201371079
THIS IS WHAT YOU FACE WHEN YOU ARE AT MY HOUSE.
Terrible misery.

But I guess min and jing are made out of awesomeness and tolerated that.
They tried out my hair extensions..
My wig..
And of course my camera.. and my dog pluto.
So I realised I can't just let them do nutding and brought them to ranchat..
OK BAD COMPANY
(Just in case you guys don't know what is ranchat, two words: Korean Chatroulette.)
Then we started blowing bubbles..
Making sexy faces..
And I started robbing Jing's purse.
Ok that's a lie. I was just looking.

I like how Jing and I have our roots all out already. We already have two colours on our hair.. Just gotta change the position..
From these scary roots (so it's a 2 coloured hair?)
INTO OUR DREAM HAIR! THE HALF COLOUR!!
Okay unless I dye mine to pink. But it'll still be my dream hair..
And then they got me this shirt for (late) birthday present.
I'm not a teacher, but that's okay.
AND ON THAT DAY I FINALLY GOT BEVERLY'S LETTER.
LIKE FINALLY..
Tada. There it is. She typed the letter...
I guess I can forgive her considering there's a cute handphone charm and she was tired that day.

Then let's move on to the eve of the eve of christmas day. -getting tired from blogging already ;_;-
I met up with just Gen and Luc cus.. the others just didn't turn up

U NO LIEK ME??? HUH?? HUH??
There. A picture of both of them. Lucille on the left, Genevieve on the right.
I forgot to take the picture of our lunch though. U-mian!!
jk there wasn't this picture there but it was yummy!!
then we took neoprints (I think it's a 'ritual' when you go to bugis)
and then like genevieve wore this skirt she bought from japan out cus it looked japanese.
PRETTY HUH?
this is how she spends 45 dollars.
THEN WE HAD YOGHURT!!
Gene and I are hardcore Yami Yoghurt fans so we bought Yami Yoghurt
(Mine's the bigger cup OTL)
Whereas Lucille bought J.Co

It's good, but no froyo is better than Yami Yoghurt..
Then we headed for bugis street cus THIS IS THE BUGIS RITUAL LOL
so crowded even on weekdays..
hurhurhur.. so many things.
honestly when i go bugis i cba to take that many pictures cus i'd be busy craving for everything so.. SORRY -does joo won wave-
shopped till we were literally tired and gonna faint so we bought some drinks..
Then lucille had to leave so we took a pic..
OOPS WRONG SIDE
WHATEVER HAHAHA
We were bankrupt after that anyway, we invented our last few dollars on this 4 for 10 bucks accesory shop (and one for 4 bucks LOL)
HEHE ARTBOX PANDA I LOVE U
(and yes i wore that shirt right after i got it kthx)
then we couldn't stand standing and walking around so we went to macs, gen and i.
this is what we buy to stay in the store. A PACKET OF SMALL FRIES!!

-awesomeness is overflowing-
fries mi babyyy
and then we took out popteen and started reading it
p.s popteen in sg is so ex
CAN YOU SEE?? 13.90??
FFFFFF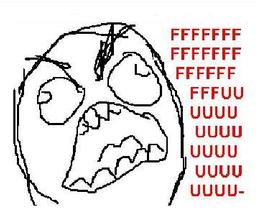 but it's okay.. u_u
So on that day besides buying that expensive magazine i got..
A furry ribbon bow.. (4 for 10 shared with gen)
Usamimi thing (4 for 10 shared with gen again)
and personally i think jan issue has an ugly cover :\
oo lala
tsubasa's new products.. want

THEIR PARTY LOL
and MOVING ON TO XMAS EVE!! (omg yes two days worth of stuff to blog i can do it persevere..)
met hazel and derrick and kristy and chris (i think that's her bf's name??)
sis and hazel LOL free ribena
hazel's lunch. watching her eat is like suicidee.. -saliva dripping-
and there. derrick. sending the message 'do you know i love you?' to my whole contact list.
aftermath?
SHITDAMN
IM SO ANGRY A ONE DOLLAR COIN POPS OUT FROM MY EAR
jk but yerly.
NEOPRINTS HAHA THE BUGIS RITUAL!
Then we went to Tom's Pallette which is an awesome ice cream place with all sorts of flavours
They were known for salted egg ice-cream, which will be out again next month aka 7 days time LOL
MMMMMM..
I had apple pecan pie and green tea.. fufufu.
then anyway to cut teh long story short after that we went to church (sis and i) with our family and uncle yi quan's family, joanne and her bf chris and joe went too this time, for the xmas.. thingy..
i didn't bring my camera though fml
but yeah anyway i couldn't understand anything in the sermon.. e_e
i dunno why but chinese is too chim (even though i kinda like it) and it is like a lullaby that makes me fall asleep..
a lot of people accepted christ that day though :) many chinkstas (what i call people from china in a.. cool manner kthx) came that day and accepted christ so i'm guessing they could comprehend the chinese.. lol
then we went to ice edge for supper and when i went home i took a bathe and dozed off cus like my mum was using my laptop to watch secret garden..
LOL COMPARE
pretty sure that pic of secret garden was just a joke but nevertheless it's an awesome show.
HOHO JOANNE JIEJIE SAYS CHRIS HAS PINK HAIRDYE!! IM SO GETTING MY HAIR PINK AS THEIR CHRISTMAS PRESENT FOR ME!! BWAHAHAHHAHAHA SEE YOU NEXT TIME IN PINK HAIR
MAE-RI CHRISTMAS HAHAHA
OK WHATEVER LAH CAN I MOVE ON
finally christmas.
most tiring christmas day ever. had to clean up my room.
didn't really clean it, all i touched was my tabletop and it didn't change much even though i spent the whole day cleaning it..

at least jiejie helped me out.. and we found two of these things.. LOL
HAHAHAHAH DO U LIEK OUR EYES????
tada look at how messy it gets.
and my sis and i are like mindreaders man we wore the same type of shirt that day.
(GIRAFFE GIRAFFE AND PEACELOVEWHATEVER.. same brand of shirt too, rough LOL)
and after we were done with all this shit it was time for xmas party.
like every year it's kinda like a mini family gathering thing.. oh well T3T
HAMMMMM!!!!
i hate eating cloves accidentally.. it's like.. EWWWW OMG -numbs- AHHHH NO DO NOT LIKE
hay turkey, imma eatchu up
all duh food mangggg
chicken model, my dear sister.
and like i got a thumbdrive that says 'pig me?' with a pig picture on it from my uncle..
hehe.. i guess i am one. my sis got some thumbdrive with musical notes. she duh musical.
then my mum just gave my sis and i presents.. even though it is already boxing day LOL
JUICY COUTURE!!
u jeluz?
hopefully jing buys that wig for both of us for xmas.. kekeke..
OK DONE BYE MERRY CHRISTMAS EVERYONE, and as for people like me, happy boxing day.
im done, hope you guys bothered reading such a long post. it's hard work.