(OTL this blog was from yesterday that's why it says two days honestly truth is ONE MORE DAY)
2 more days and im leaving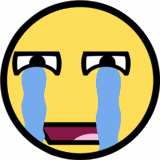 not prepared at all!
i didn't even do anything today, i dozed off yesterday and woke up at 3 p.m. today.
LIFE OF A PIG!
But well heck that I'll blog about yesterday

I didn't sleep yesterday since.. I couldn't.(which is why I dozed off to sleep and slept so long today)
And in the morning my sis and I had nothing better to do so we played dress up in our new year's clothes!
HARDCORE!!
These three pictures were my favourites but they were all so shitty

TROLOLOLOLOLOLOLOLOLOL
u liek my double chin?
I don't even know.. really..
But I was on tinychat then and my sis was so scared we were camming so she even covered my camera with a scarf.
Well here's the picture. With me.

Then on tinychat someone was playing robot unicorn and unknowingly I started dancing and singing to it..
and appears the tag for the shirt is still there LOL
AND BOOM OUTFIT CHANGE AGAIN!
doin the mel
u liek?
actually for this photo, she didn't even know i was gonna kiss her LOL so i guess it was really her expression

kekeke
well heck that anyway i took a nap till like 2pm when i woke up and saw my sis and yi lin looking through the stuff in my computer
damn that woke me up!
walked around compass point and surfer the net with yilin, and she even gave me a makeover!

i'm finally beautiful..
well heck that, i had to quickly remove the makeup and meet lim min afterwards!
KEKEKEKE
we had kfc together~
lim min is my first best friend and i love her soooo much

take cae while im away!! jia you and be positive!!
God bless you~
anyways kovan is literally stupid there is literally nothing nice!
and during cny you'll see buncha super red cny shops outside.. LOL
at 7.30 i met with cell group people for farewell dinner!
honestly im really touched.. don't know how to express it

we went to new york new york and apparently it's my first time there LOLOLOLOL
here's the food!!
they look bad i know~
i lost my habit of taking pictures of food before eating

BUT OMNOMNOMNOM SOO GOOOD!!
my awesome teacher
group shot!
of course my cell group is SUPER steady so we had dessert right after~
i dont even know..
CHECK OUT MAH RINGGG
So here's what we had kekkeke
MILK TEA LOLZ
I DONT KNOW LOL
ALMOND SOMETHING LOL
MY HAR GAO LOL
MANGO SHAVED ICE LOL
u liek how i end everything with lol? LOL
anyway, time passes fast when you're having fun.. we went back at about 10~
THANK YOU FOR THE TEDDY BEAR!!!
love u guys always~
kk me sleep naos nighttt