I NEED TO BLOG BUT BUT
THERE IS TOO MANY THINGS TO BLOG ABOUT!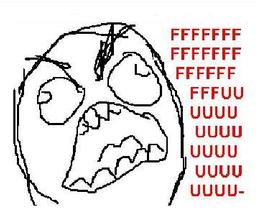 So I will blog every event I wanna blog with 5 pictures each in this post if not I will go saying I WANNA BLOG everyday without blogging.. everyday




1. Bugis with Jing
(or mostly camwhoring honestly)
It's seriously not my problem why i always always always go bugis but it's the best place in Singapore.. honestly. BUT I HAVE 138 PHOTOS TO SHARE AND CAN ONLY SHOW 5 WHYYYYYYYY!!! ASK MYSELF!!
ヽ(`(`(`(`ヽ(`Д´)ノ ウワ・ウワ・ウワ・ウワ・ウワアァァァン!!
Neoprints!! ALWAYS THE SAME MACHINE!!
Wig Cap.. Hmm..
I SUPPORT WORLD PEACE!! Lolnotrly jing is simply playing with all the stuff in my room
WIGS LOL
U LIEK OUR KISSY KISSY LIPS
Okay so it's more of uhh camwhoring with wigs and weird lipstick rather than bugis..
BUT WHATEVER, MY BLOG MY STUFF SUCK ON THAT MANGG
2. Cha and Jason in Singapore
So they were returning on that day so we brought them around..
And if you don't know who they are they are my (sister's.. and my) friends.

Starbucks anyone?
Okay so I don't know what the heck they were doing while I fell asleep at MOS burger.
But it was really not my fault considering I haven't slept for a whole damn day LOL
BISHIBASHI!!! I SUCK AT THIS GAME THO (。┰ω┰。)
drivin the car.. just drivin the car..
STITCH!! -tourist photo plz-
Honestly my photos are so random I can never really sum up the day with these..
3. CRUISE + HAPPY NEW YEAR

How the heck do I compress 233 pictures worth of stuff in 5 pictures..
But yeah happy 2011, how the heck did time pass so fast too..
The first thing my mum (as an average asian + kiasi kiasu singaporean) did as she entered the cruise was to try on the lifevest.. Hmm.. Mhm...
SAY HI TO JOANNE JIEJIE!! My parent's friend's family also came along
They are like.. awesome company..
With a cool camera. WITH FISHEYE!

My sister calls this doing the mel.. Inside joke.
But isn't the view from our room amazing? It's beautiful no?
Getting part of my fringe dyed pink, WIN!!
Just to tell you the cruise is all about food. The only free thing is food. It's pretty sad really.
And apparently my camera died during the new years' countdown.
あぁ~~~(√Д\)。‥゜*‥゜~~~ん!!!!
As for today.. kinda went out with the main point of iceskating, but apparently when we arrived at the skating rink we (friends and i) got owned and apparently it was skating on synthetic ice aka wax.
And where is this place?
MARINA BAY SANDS!
So yeah, don't bother skating there,

The excited bunch that got ripped off 10 bucks each
The excited bunch excitedly wearing their shoes
Leaving the place after being ripped off
Carls Jr. Dindin
And bowling to replace how much we suffered skating on wax
LOL ANYWAY THANKS FOR READING MY BORING POST

BYE!!!