So I shall blog a word by word, a picture by picture (

sega sega) about what I did today, just because.
I was meant to meet up with my friends Cheryl, Kimberley and Nicole for a movie at 11am, but apparently I slept at about 6am and my sis was too sleepy to wake me up at 9am so..
i woke up at 11.. 11.37 am.
So anyway heck that bla bla bla bla

I FINISHED MY YAMI YOGHURT LOYALTY CARD!!!
(aka i ate up 12 medium cups of yoghurt)
aka my next medium yoghurt there is freee
SUCK ON THATTTTTT!!
No i mean this..
Okay it looks disgusting but it's the best froyo ever, okay.

So we walked to cineleisure (sp?!) which I have not been to for years.. but there's one thing I remember there..
NEOPRINTS!!!!
(aka purikura for other peeps)
LOL not very clear but w/e you get the point
Apparently this machine is one of those that adds on eyeliner and enlarges your eyes. I LIEKKKK!!

And after that we had pastamania..

You know how adults will always go, "OH NO I'LL PAY!" "NO, I WILL!" and fight about paying the bill?
As a teen, life's not that great. Of course it'd be great if someone is even willing to pay the bill, but sometimes..
You just gotta sort it out

So.. how did the five dollars I paid disappear? Hmm.. loljk
And the freaking guy in the counter forgot to place my order and I had to re-order again
Well heck that I got the cheapest thing in the menu - Aglio Olio at $4.90 ~!

andsharedhawaiianpizzaandabananadessertpizza.
Anyway I don't know why but these days I just can't remember when to take photos and take them at the wrong time
Heck that, here is what we ate!
Cheryl's (half eaten) Creamy bologoaisdjaosdasdnas.. You get me?

Nicole's Cheesy Crumble

LOOKIN SO GOOD
Kimberley's i-dont-remember..
But that doesn't matter not like that dish would look like this, she finished it fast

Mi 4.90 aglio olio, ya.
Do you see why it's 4.90? It is just a buncha flour with some chilli and oil. That's it.

It's not that bad anyway..
AND PIZZA!!
The reason why all these foods are half eaten except for my aglio olio is cus mine came late.. (because of that idiotic guy at the cashier.

)
And nicole made this for me~
I was so touched!!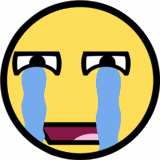 No idea how I should have reacted at all.. Man
Thank you!
Then after that we caught "The Ghosts Must Be Crazy"
It was funny at the beginning and stuff, but to round it up,
Don't watch it.
It's stupid. Stuuuupid!!
sup'
LOLjkjk
We headed to ion after that and I just had to take a picture of this..
WHO'S INTERESTED IN BUYING THIS CALENDAR
LOTSA GUYS FOR YOU TO SEE YO
We passed buy a topshop with three levels..
(Obviously didn't buy anything)
And there was this scene where there was this really fancy tights on the mannequin and we kept touching it, then the salesperson went:
Excuse me, do you need any help?
Then I was like,
No, this is just so pretty!
Then that guy went,
Buy it and you can touch it as much as you want
Or something like that LMAO
Oh yeah I'd buy that 39 dollar tights, cept' I have 5 bucks. Ye?
Anyway after spending like half an hour there looking at the clothes and the SUPERPRETTYMAKEUP we continued to Ion..
Started feeling like a tourist.. And started taking pictures with everything..
P.S: The picture with flying bags, we b' holdin gucci yo..
LOL
Just a andom pic of some woman playing some chinese instrument

THE TOILETS IN ION ARE SO FANCIFUL MANGGGG
These are the signs pointing towards the toilets
And inside it.. Man it's so bootifooool
We headed to Sephora. Just for fun.

OPI!
URBAN DECAY!
MAC!!
GOTTA TEST EM ALL!!
And do our hair..
Well we spent like one whole hour there and came out without buying a single thing, with hands filled with swipes of testers and pretty hair.
Okay about the hair, exclude me.

I tried to curl my fringe and it ended up having a weird fold

The Sephora in Ion is huge, they cost bonkers too

le sigh
More fancy stuff.
Not that I'd wear those lashes.
We went to rubi to check out some shoes after that.
I like rubi.. So many fancy shoes at reasonable prices.
Today everything was 20 dollars and under!
Well why can't it be 5 dollars and under?
TAKE MY FIVE DOLLARS!!!

Anyway by then it was about 7 so we had to get home fast
One last picture!
And well, may we meet again when I return!

.............................

hey
LOL xox