I have nothing to blog about

SHALL I BLOG MY LOVE FOR YOUUUU
Oh wait wait wait i never mentioned in any of my posts i changed my hair colour did I?

It is now in it's ugliest state ever of not-even-red-brown.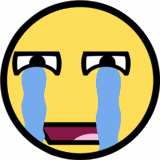 i mean dude! this is not red! it is brown! QQ
oh well. i survive. say hi to my boring brown hair.
well, and princess has orange hair now

/outoftopic
btw, i got a diary!
TAADAAAAA~
i have no idea what the heck a visual art diary is, all i do with it is write all my feelings down so i can fall asleep faster OTL
pretty much how it kinda is like inside.. in chinese cus i dont want people to read it LOLOLOLOL
but yeah, it is always good to have this bloody diary since i don't get to keep my phone or laptop during the night so if i have to vent my thoughts it all goes into this diary 8D
and it looks good all filled

OH AND! MY ROOOOM

is kinda horrible.
i mean like seriously i love having my own room but like i have the worst internet connection in my dorm fml

BUT ANYWAY ~
these were really old photos QQ i'll get em updated soon LOL it looks better now

and it's not that small, just imagine the exact same thing opposite and a wadrobe and...
FINE MORE PICTURES =_=
/throws
(OTL my wadrobe has nothing)
(i'm always awaiting for a darling roommate so this corner is always nice and clean wth LOL)
(so like my school shoes were like 1289342402149024 dollars. okay not that expensive, 129?)
(FOOD CORNER BBE)
(loool makeup is all hidden in those cases)
(letters 8D )
(my darling lenses LMAO)
(bahahha my polaroid is in duh bag yoooo)
(so like i just throw all my clothes and bag to the other corner QQ)
(and there. there. nothing much really.)
yepp... yep...

OH AND PRINCESS AND I ARE NOW OFFICIALLY MARRIED!!
on facebook.
OH I LOVE YOU MY DARLING GAY PRINCESS I SHALL PROTECT YOU FROM EVIL DRAGONSSS
(lmao no this is not a real relationship y so srs

)
and about school,
idk but i wouldnt say i like it~
i dont have any friends OTL LONER
kkk byeeeee DINNER TIME!