kso like i haven't gotten my laptop and it's been two weeks..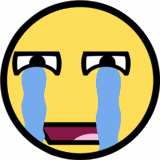 BUT THAT'S NOT THE MAIN POINT ABOUT THIS POST I'LL TALK ABOUT MY LIFE NEXT TIME!
It is really annoying, sad and idek, the fact that the world is not well aware of what is happening in Libya.
PEOPLE ARE FREAKING DYING!
DUDE!
So this is what is happening in a paragraph:
Libyan people are being massacred because they're
rebelling against an unfair government. The elderly, women, children, everyone
in Libya is in danger tonight. It's genocide.

- diamondsandvodka (tumblr)
There's been more than fifty killings already and if it won't stop.. honestly i can't do much so I won't do anything honestly.... BUT STILL!
THIS IS SERIOUS!
Sorry for the gore, I can't stand gore very well but, this is how bad it is.
This picture is of two Libyan men slaughtered by the Gadaffi government.
It's not just these two men being slaughtered but also others around Libya and Yemen.
Spread the news! Please do pray for them, and also help by
signing this petition
.
Click here
for more information, and credits to tumblr for everything I know! Just because the news SUCK at passing such important things around!