i should srsly delete my blog after i came to perth i have nothing to blog anymore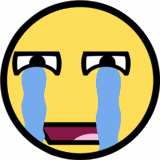 PERTH Y U SO BORING AND FATTENING??
I GAINED LIKE 4KG HERE WTH!!!

save meeeeee
i want my life back....
i dont even tc anymore.. i got too fat and lost my life - on the net and in the real world fml
the only thing interesting that happened in perth was..
well gwak minjun calling me last week OTL
and no, he ain't a kpop star, he's just an ulzzang kekeke~
the one on the right
U LIEK?
lolz jk the call only lasted for 10 secs wth -.-
and atm i'm chatting with subinmama.. no life
^ jk that pic was from last week
sigh.. bye
i'll blog when i find something to blog meh