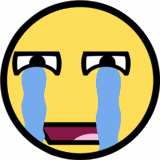 OOH I HAVEN'T BLOGGED FOR AGESSSS
sup'

so like i always say i'll make my posts short but it's always a lie.
this time i speak of truth.
MY MUMMY CAME TO PERTH TODAY!
heheheheeh so she brought me all the stuff i got online that got sent home.
well technically not all, i reckon she did something to the tonymoly eyeliner. but never mind.
i'll just count on the webcam lal
i got..
a dress
a pretty top i can't show very well cus i need to use one hand to take the picture cus this dumb software has no self-timer..
lenses. geo mimi green, super nudy brown, geo wt b-65/ forest grey and super nudy angel brown that i didn't even order. i ordered for two super nudy browns so my friend and i will have the same one but...
never mind.
AND LAST BUT NOT LEAST
nicole's birthday present for meee.
i'm getting a year older on monday. fuun. ha. ha. ha. i mean i'm in perth how fun can it be.

idcrly, you just get older. i like the presents i suppose, but it's not necessary anyway.
END OF POST
loljk imma end up blogging tomoz